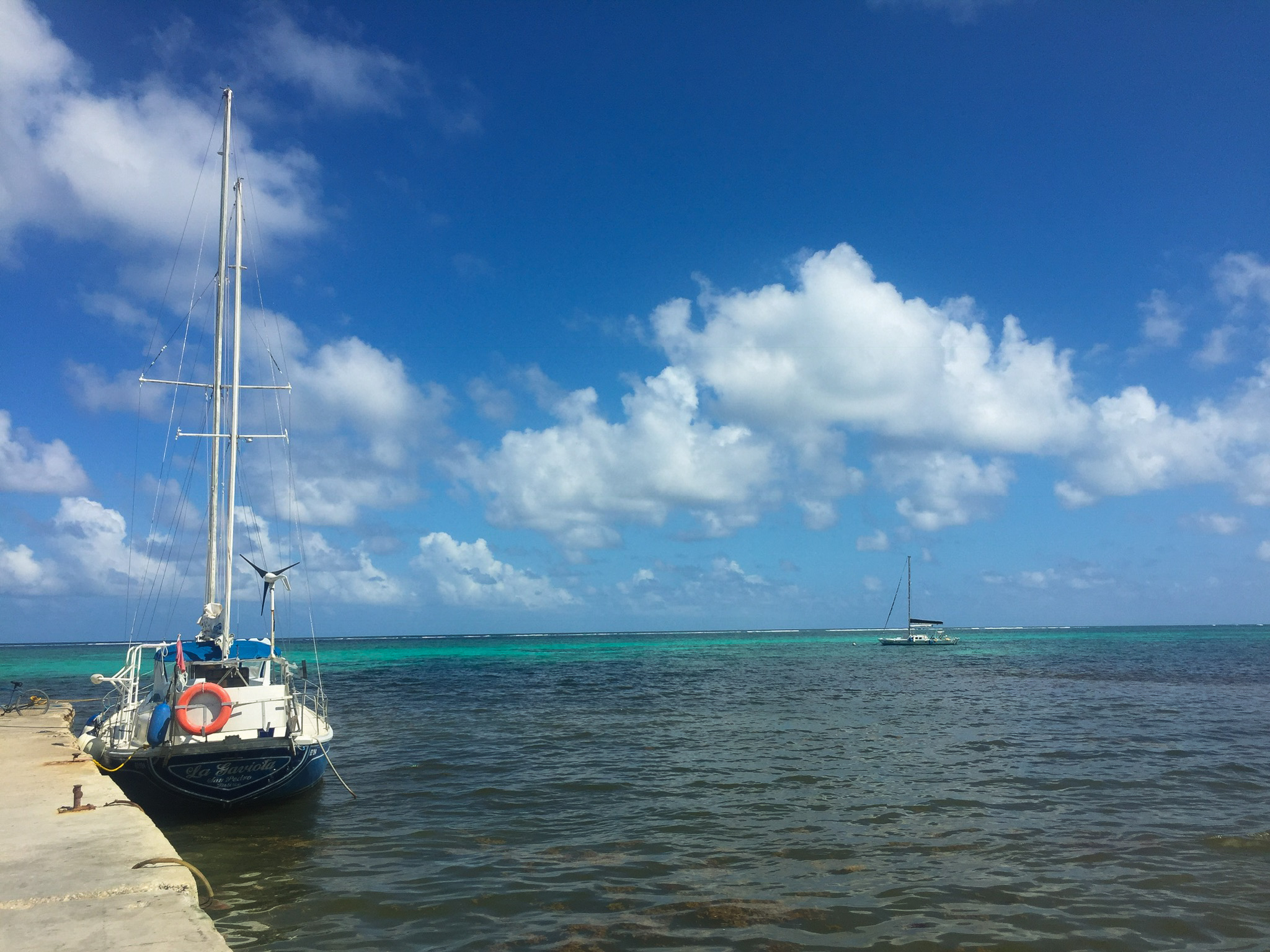 In the anticipation of celebrating a quarter century of life, I turned to the map. Last year, I was in Iceland – soaking in the Blue Lagoon, checking out the world's largest iceberg melting, and traveling through apocalyptic landscapes. But this year, the topical climate of Belize seemed to be calling my name. 
For 25, I decided to trade in the rain jackets and scarves for bikinis and sun block, leading me to Belize.
I had friends who had been to Belize in the past and raved about the beauty of the islands, the jungles, and the Mayan ruins. Prior to this point, though, I had never considered traveling to Central America. Admittedly, I've never even been to Mexico. So the thought of going even further south then the bordering neighbor had never really crossed my mind until a former co-worker of mine posted a photo of a Belezian sunset. Yep, that's where I'm going.
Even the friends I invited were skeptical at first. Honestly, I had not heard of many people going to Belize. It was new to me, new to my friends, and definitely new to our parents.
However, going to Belize? 15/10 recommend for anyone looking for an affordable getaway.
San Ignacio
Two hours inland from Belize City by either chicken bus or private shuttle is the lush green jungle in which San Ignacio is located. While the country of Belize only has 4 main roads, 2 of those roads intersect in San Ignacio. From San Ignacio you're in a centralized location to see many incredible sites.
Iguana Sanctuary
Here you can hold iguanas (yes, plural), feed them and learn more about how Belize is trying to protect the iguana population. The iguana sanctuary rescues sick and injured iguanas, nursing them back to health in order to release them back into the jungle.
It's an absolute must see and do, as touching and holding the iguanas is quite the experience – especially if you're like me and don't particularly enjoy reptiles.
Ancient Mayan Ruins
Within the country of Belize is the Carocal [CAR-A-COAL] Ruins. This ancient Mayan site was impressive, large, and when done through a tour company, very informative. Be prepared to climb hundreds of stairs and get a glimpse of some impressive rain forest views. We even saw tarantulas and could hear howler monkeys that were far off in the jungle (or so said our guide).
To note- the big Mayan ruin draw in Central America is Tikal, which is actually located in Guatemala. The tours that go to Tikal are 10 hour days and do require crossing the border. We opted for Carocal because it also included a tour of some of the ancient Mayan caves.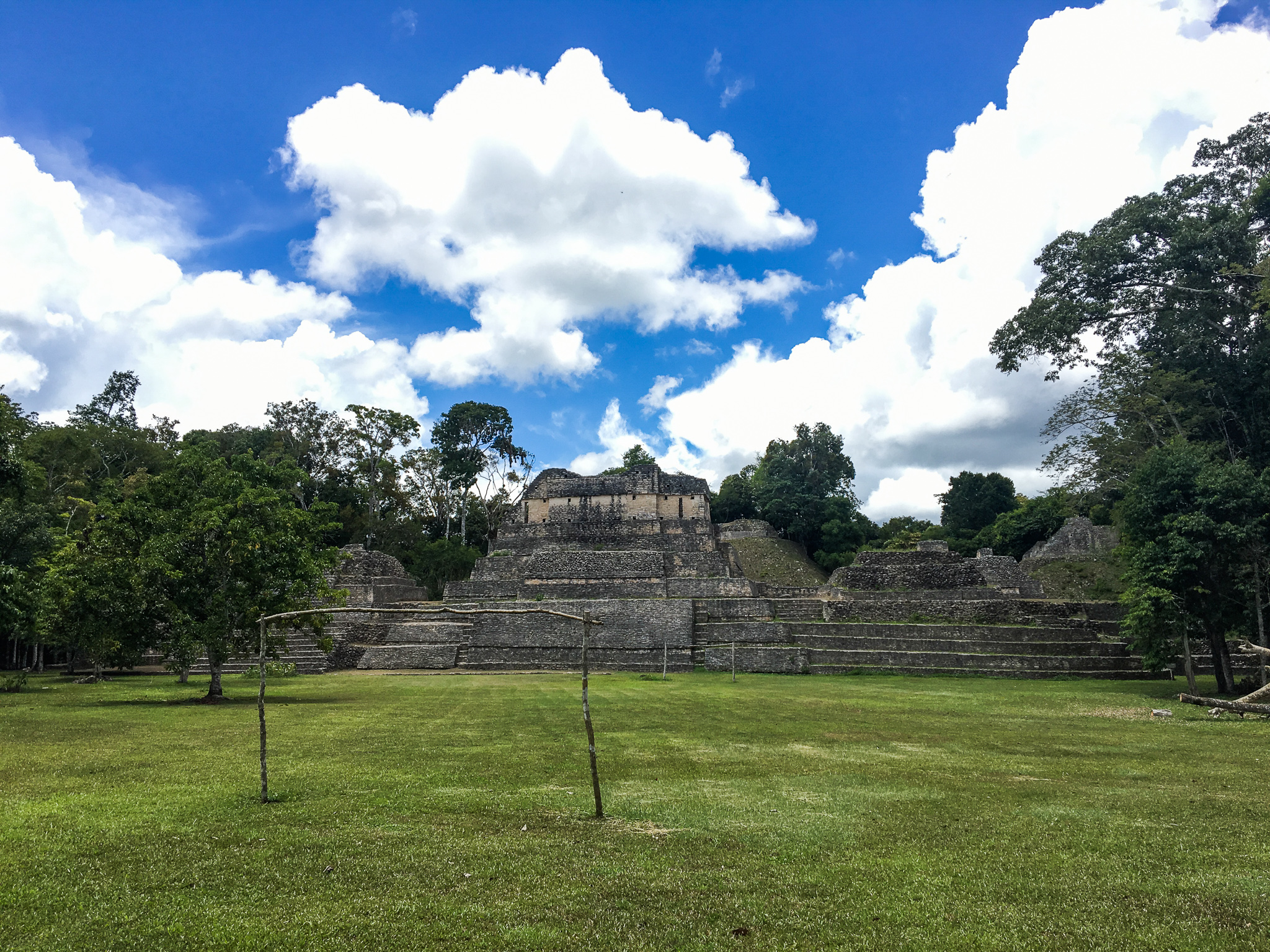 San Pedro
Island living! If there was one thing I would change about my time in Belize, it would have been one more full day/night in San Pedro. This is the bigger of the two islands and more bustling and full of life. It has more of an 'island city' feel with cars and paved roads. We stayed at Lina Point, which was a recently built over water resort. Excessive? Absolutely. Beautiful and completely empty during the off season? Yes. Worth is? DEFINITELY.
Lina Point was a bit out of the way, technically on the part of the island called Ambergris Caye. This part of the island was quiet and further for getting into town. However, we ended up at a great local bar called, 'The Dive Bar', which was owned by Colorado natives and served up delicious food.
We lounged all day, soaking in the equator sun. Kayaking, pool lounging, and midday naps rounded out a quick 36 hours on San Pedro.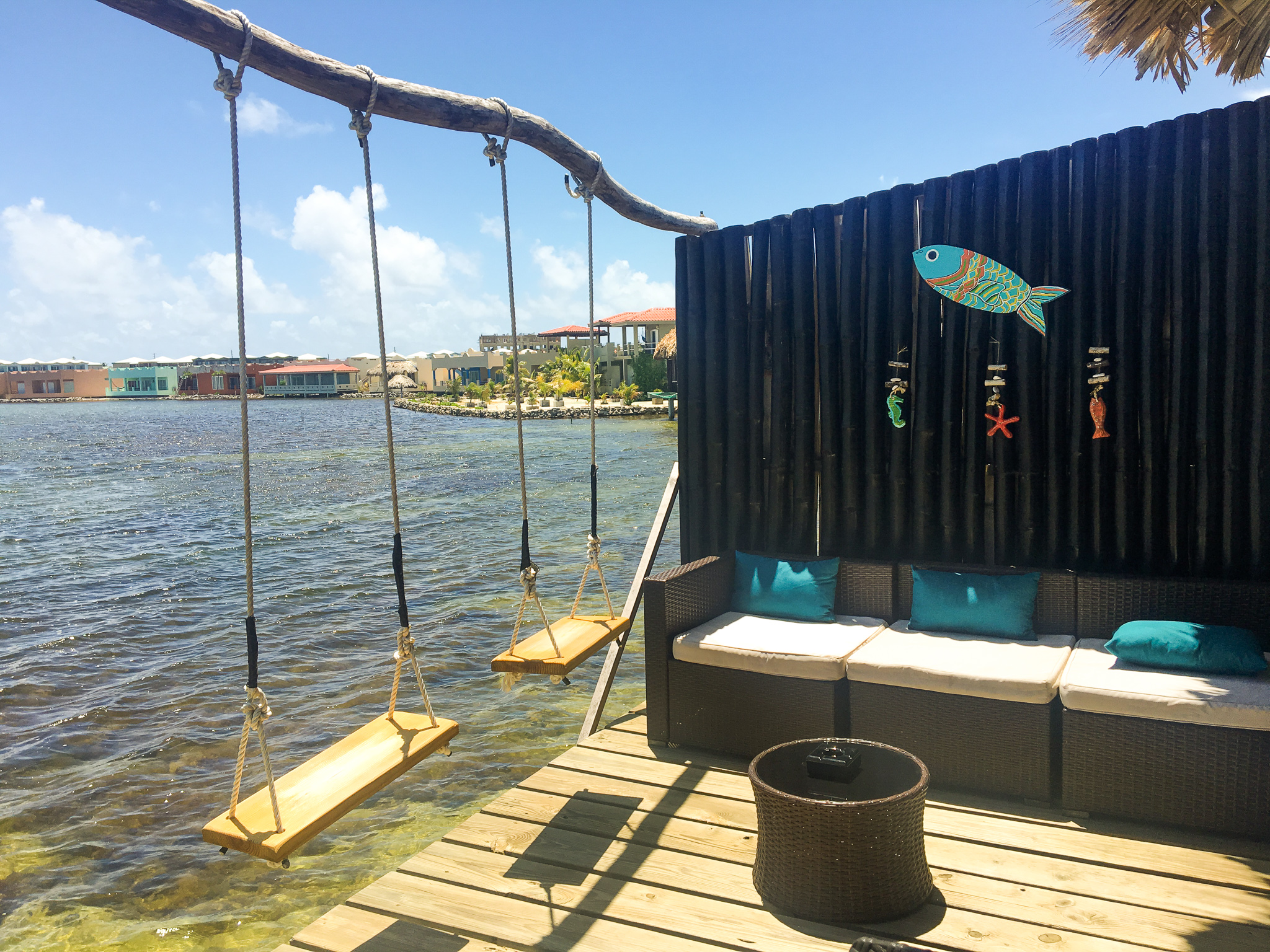 Caye Caulker (Pronounced: [KEY] Caulker)
We spent the most time in Caye Caulker and it was certainly worth it. We stayed in the Weezie's Hotel and Cottages – again, further from the town center, but we had our own bungalow on the island. Quite dreamy.
Caye Caulker has no paved roads and very few cars. In fact, common 'taxis' are actually golf carts. The locals seem to be in tune with nature enough to know when sporadic rain may happen, and the snorkeling it OUT OF THIS WORLD.
If you're only going to be in Caye Caulker for a day or so, make one of those days a full day snorkeling tour. We used Caveman Tours, which I would highly recommend to anyone going. Extremely knowledgable tour guides that knew where all the best spots were to find the wildlife. We saw manatees, sting rays, eels, sea turtles, and swam with nurse sharks! Although, bring a water proof camera.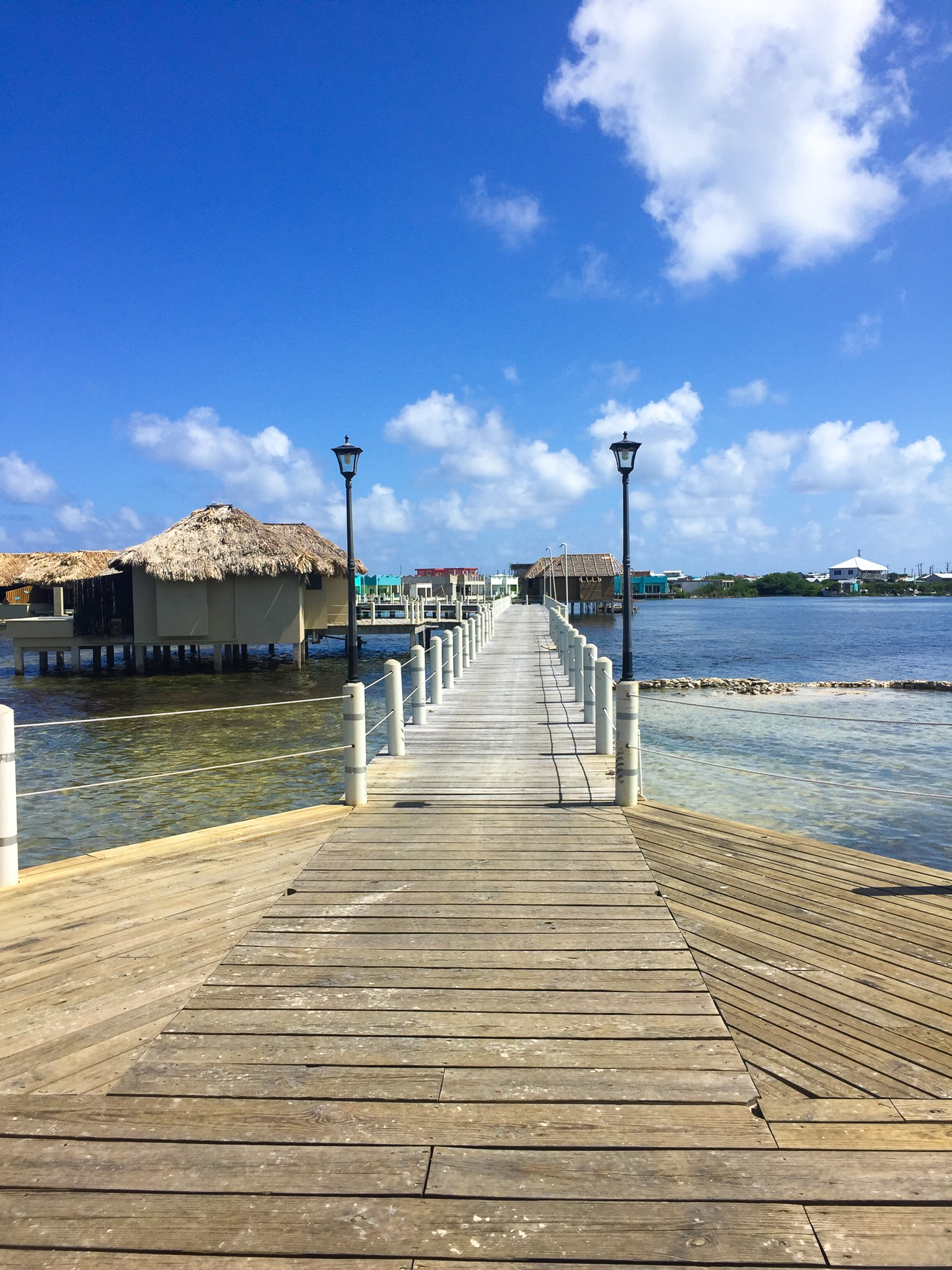 Fun Facts About Belize
1) Their official language is English
2) Belize used to be known as British Honduras until their independence in 1981.
3) Belize borders Guatemala…which has been trying to lay claim to Belize ever since they became independent.
4) There are locals that speak the ancient Mayan languages.
5) They accept both the Belize and US Dollar everywhere.