Wine tasting is one of my favorite hobbies. I thoroughly enjoy savoring the taste of wine, picking up the notes in a good glass, and learning more about the complexities behind the wine itself.
I preface this article by saying that I am a Syrah and Malbec kind of girl. Occasionally I'll dabble with Pinots and Cabs. I stay away from whites unless I'm eating fish, because red wine with fish is much too heavy.
If you're heading to the Paso Robles area for wine tasting, here's some wineries you should consider stopping at along the way.
Chronic Cellars
Chronic Cellars is known for their creative wine names (think: Sofa King Bueno). They have named wines Robyn Cradle, Dead Nuts, and Stone Fox. They're clever and creative with some crazy wine bottle art.
My only downside to Chronic Cellars is that they specialize in blends. All of their wines are blends of two or more reds. If you're into red blends, then you'll really enjoy the variety. The blending does allow for more depth in flavor and the pulling of different notes from the different grapes, but for myself, I prefer the simplicity.
For $10 you get seven tastings and to keep your glass. Out of everywhere, this winery is the most bang for your buck.
Whites I would avoid here. Their reds are definitely the money makers of the bunch.
Broken Earth
A ways away from Chronic, but in the same wine town, Broken Earth is an Australian family owned winery. Here they offer a basic tasting, a wine and cheese pairing, and a chocolate and wine pairing.
I opted for the chocolate and wine (for only $10). The chocolate is specially created at a company in San Luis Obispo. The winemakers from Broken Earth sit down with the company and create chocolates that will compliment the wines for the tastings and bring out the notes the winery wants to enhance.
It's absolutely genius and absolutely delicious. I will say that their wine was a little more blended and they had more Zinfandel on the tasting menu than I would have liked, but pairing with the chocolates made their wine 10x better. You'll definitely want to try their cinnamon chocolate with their Syrah. It's a must.
Niner
Niner's tasting room is newer, but the vineyard is stunning. Nestled in the hills of Paso, the stone work and outside patio is stunning. For those who go wine tasting for the views and the atmosphere, I would include Niner on your list.
Out of all the Syrah's I tasted, Niner had the best. Deep, rich purple color, the kind that stains your teeth and carpet, was incredibly complex in flavor. For only $30 for the bottle, which waives the $15 tasting fee, it was quite the deal.
Opollo
If you go to Paso and don't stop at Opollo, you're doing it wrong.
One of the bigger wineries in Paso, Opollo is for the Zinfandel lover. I am not a zinfandel lover by any means. However, Opollo does have some older vine zinfandel's that are available to try, which are more suited for my palette since I prefer dryer wines to sweeter.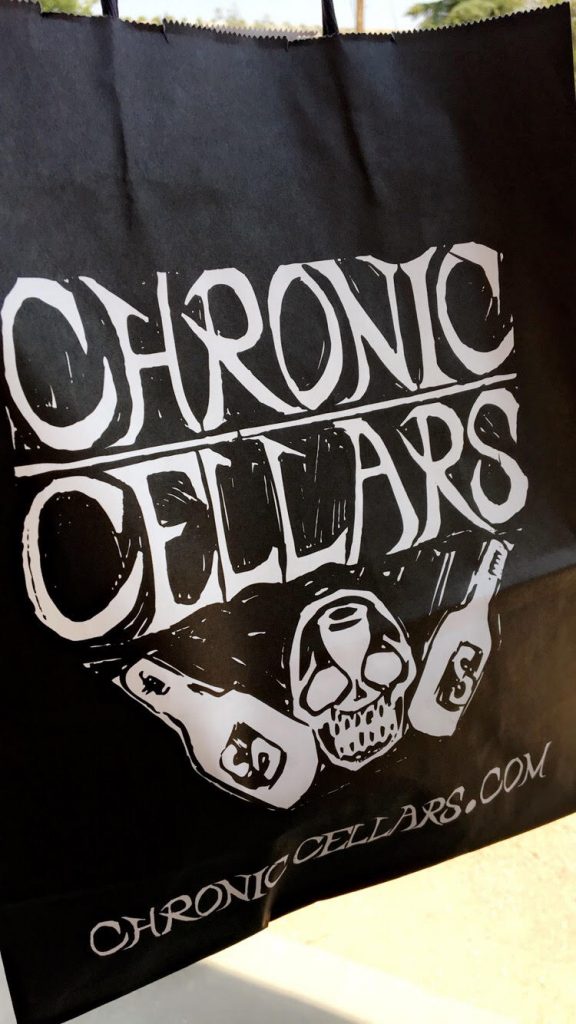 I also went to San Luis Opisbo to taste their wines, because if you're there you should. Here's some places to think about stopping.
Saucelito Canyon Winery
This winery is dog friendly! The atmosphere is amazing if you're looking for a more intimate setting and an opportunity to stay outside and have the wine tastings come to you. I found their Rose to be a tad too sweet for my liking. This winery also does a lot with Zinfandel's, so there isn't much variety besides their whites and Zinfandel's.
Edna Valley Winery
This is a massive winery empire that has sister wineries in several other places in California. If you're looking for a winery to join, this would be the place. A wine club membership gets you access to reserve wines that sell out, access to a private back patio, and free tastings for you and three friends at any of the sister wineries. It's quite the deal, if you like the wine.
Edna Valley had the best Chardonnay Reserve that I tasted all weekend. This Chardonnay was not as buttery as a traditional one, probably leading to my surprise as to why I liked it so much.
The view from the wine tasting room is a breathtaking view of the entire valley. So, that alone pretty much makes the $15 tasting fee worth it.
Autry
Intimate, cozy wine tasting room, lead by the wine maker himself, Autry is truly the most family oriented winery I tasted at. Autry typically does group tastings, as the room is so small and there is no real outside area to walk around. Although you're confined to the room for the most part, the tasting is highly informative. I learned more about the different types of wine at this winery than I have all the other times I've gone wine tasting.
Across the board Autry has the best red samplings. In particular, their Malbec is a must try. I was almost tempted to pay the $45 to bring a bottle home with me, it's that good. Interestingly enough, I thoroughly enjoyed their port wine as well. With only 6% sweetness, it's much less sweet than your normal port wine, which actually makes it much more enjoyable to drink in my opinion.
Autry also makes brandy, so if you're looking to mix up your wine heavy day, it's a good place to stop.
Tolosa
Swanky gets a whole new meaning when you taste at Tolosa. A hostess greets you at the door and leads you either to an inside or outside table. After a bottle purchase, you can picnic on their private lawn. For $20 tasting fee you get 5 wines- three whites and two reds. If you ask to switch to reds, they'll only have you taste their Chardonnay.
People go to Tolosa for the atmosphere. The wine didn't know anything out of the park for me, especially because I had just come from Autry.
If you're looking for a great place to go for party wine tasting, Tolosa is the place to be.